Cars for Rental and Video Shoots
SKU:
$200.00
$200.00
Unavailable
When in the NYC get driven around like a superstar or need cars for your next VIDEO SHOOT in our luxury vehicles. Escalades, BMW's, Mercedes Benz, Jaguars, and Bentleys starting at $175 per day. We also rent out more economy cars Nissan Maxima. Please call 516-442-5757 and use promo code THEMICBOOTH and get our special pricing. We have hourly and daily rentals. (Seperate Pricing). Deposit in "BUY NOW" option guarantees your car will be held for you upon arrival to retrieve vehicle.
Powered by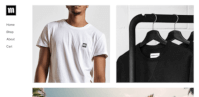 Create your own unique website with customizable templates.