The latest, collective release from recording artist Rich P, native of Harlem, entitled "Fashion God". It features Fred Da Godson, Young Deon, and production from Myke Murda, Kajmir, Epic Da DON and more.
FASHION GOD
RICH-P
"FASHION GOD"
Rich P, the fashion forward rapper from Harlem, NY, looking to ever stand out from the crowd, releases his first official EP, "Fashion God" to document his thought process behind the image he delivers. This EP allows you to have a sneak peek into the mind of an artist who is definitely starting to gain some well-deserved notoriety amongst industry insiders. While he continues to work on his first national release coming soon, Rich P feels his fans deserves to hear the growth of him, foremost a lyricist, proving to you "I can spit" in his words. Secondly, Rich P wants to explain his fashion sense and address some of his critics out there who may "have a problem with my tight jeans". Lastly, he wants to make music and put it out. "Something for the people" in his words. You probably are looking at a flyer right now that came right to your house and is making you wonder who this guy is that was dropped in your mailbox or you recall riding the train with him on a Tuesday afternoon. Either way you know of him, or learning about him, Rich P needs to be someone who you are on the constant look out for. Rich P music is for the cats stuck in the 90's, the ladies who love to be wooed, and the kids who crave the new sounds that are currently successful like the Drakes, Kendrick Lamars, and 2Chainz. Be sure to follow him on twitter and instagram if you have it @Richp213 and get ready for the industry's 2015 1st round draft pick.
---
Executive Producer: Tim Turane, Rick Strickland
Distributor: Strength In Numbers INC.,
Label: The Mic Booth
Photography: Andy "Blue L" Emilio
Powered by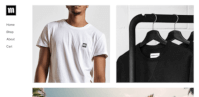 Create your own unique website with customizable templates.